Silvertips Take Out Giants in Second Round: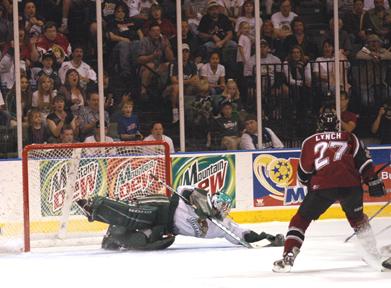 I've been writing a bunch about my new favorite team, the
WHL's Everett Silvertips
. This is the expansion team from nowhere who has risen to every challenge and is now in the third round of the playoffs playing for the Western Conference Championship. The team now gets to face the defending champs - Kelowna Rockets - in what promises to be a defensive battle. The two teams ended the year 1-2 in goals against average. They both have superior goalies 7 they both play tough, aggressive defense. The one thing the Rockets have the Silvertips don;t is offensive firepower. This will truly be a tough round for the 'Tips & I honestly can;t see a way they can win, but everyone has said that about this group of cast-offs and misfits all year. The one thing the 'Tips do have going for them is head coach Kevin Constantine (Yes, the former NHL coach). He has grouped this team together and convinced them they are an elite squad capable of playing with the best the WHL has to offer. As champs of the U.S. Division, winners on a sweep four games to none of Spokane in Rd 1 of the playoffs & winners of Round two without home ice advantage in round three over Vancouver, how can we argue?
This website gives a running pictorial
of the Silvertips season thus far.