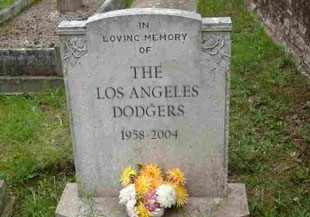 Vladimir Guerrero signed with the Angels...the Dodgers have signed off.
Here's a good story
on the subject from my friends at
DodgerBlues.com
stating:
With Vladimir Guerrero going to Anaheim, it's clear that the Dodgers have no illusions of fielding a major league team—EVER again.
WARNING: The folks at Dodgerblues hold nothing back...most writings are rated R for language.